Well, well, well… I've got an incredible real estate funding strategy — and to be honest, it's a genius idea I hadn't even considered until now!
Here you go…
From the comfort of your home, you follow a few easy-to-understand, precise steps of exactly how to find active investors and connect them with a vetted "Syndicate" of private lenders who want to invest their money in real estate transactions across the U.S. — all while you make great money in the process.
Awesome, right?!
Well, now average real estate investors can do just that with The Capital Syndicate by Lee Arnold.
So, I might be a smidge eager to share Lee's new real estate funding training program! It's the perfect formulaic step-by-step walk-through of how you can consistently access funds for your very own REI deals while also profiting by being a private money broker for other investors who need funding for their deals.
Lee shows you exactly how to add this strategy to your current investing plans — and you might be able to commit part-time effort but enjoy full-time income. As a Private Money Broker, you'll hook up two of the major real estate investing stakeholders: private investors who need funding for their transactions + a Capital Syndicate of private money lenders who have capital to deploy.
And, Lee teaches you the entire money lending loan process, including how you get paid without ever having to attend a deal closing! See, Lee's been deal-making for over 20 years now and he's been teaching others his financial strategies since 1995 with tremendous success. His students and clients are adding a remarkable new stream of income to their current REI operations — and now you can too.
The Capital Syndicate: The Awesome
In the program's info-packed, sequential video modules, Lee breaks down The Capital Syndicate training series into easy-to-consume video presentations that show you how to make a solid income through the private money brokering process. Like I said, Lee's been doing this for years, and now he's sharing all of his real estate private money lending knowledge in this straightforward training. Three cheers for Lee!
What's even more amazing is this: After you've gone through all the comprehensive yet easy-to-follow training, you can begin taking action on what you learn right away. Like, now! It's a simple but effective method.
Have a look at what this is all about…
The Capital Syndicate: What the heck is it?
The training is broken down into 5 core video presentations:
01: The Capital Syndicate Kickstart

02: The Starting Lineup

03: Get Noticed — Attracting the Right Players

04: Get Details

05: Get Paid — Home Run!
The Capital Syndicate Kickstart is designed to be your "mall map," giving you a solid foundation of what to expect, so you can begin as quickly as possible!
In Module 2, The Starting Lineup, Lee talks about who's in the game, why they're playing and what their roles are. Plus, he shares basic yet thorough details about brokering — what private brokering is, 4 main reasons why you should be a private money broker, why now is a good time to broker, and of course, how to get started.
Get Noticed — Attracting the Right Players is Module 3, where Lee walks through 6 best practices including lead generation, KPIs and staying on budget. Then, he tackles the best proven offline (hello, direct mail!) & online (Craigslist, social media, and more) marketing channels to find these MVPs.
The big guns come in with Module 4, Get Details. You'll learn how to talk to leads in a way that awesomely converts them to clients — even if you're nervous about having these conversations. You'll get: the 4 main goals when talking on the phone, key scripts and questions to ask, 5 things a client must have, 3 things we don't do as lenders plus mistakes to avoid. And, it's all rounded out with a complete look at the entire loan process from first base to home run!
And finally, in Module 5's Get Paid — Home Run! Lee shares what a typical closing looks like, how to get paid without showing up the closing, the biggest closing mistakes to avoid, best practices and 4 insider hacks to accelerate your game.
Plus, we're supplying you with related resources, bonus "amplifier" training videos, scripts and more.
I'm telling you, this training is loaded with incredible actionable info.
Want to know more about The Capital Syndicate? Take a gander… and enjoy.
Inside Video Review of The Capital Syndicate Training
The Capital Syndicate Testimonials
Lee isn't just a financial genius… he's also a skilled mentor, coach and teacher who LOVES helping regular investors understand private money brokering to add a new stream of income to their REI business. He's perfected the private money lending process and he's sharing it with you!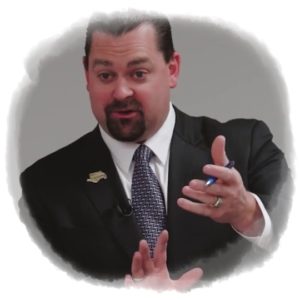 He's done thousands of transactions and helped countless investors just like you make amazing money being the private money "connector," "middleman/woman," "liaison" … however you call it. 🙂
It's all thanks to his easy-to-understand systematic approach to the private money lending and brokering process.
Here's a small taste of the legit feedback (in their own words) from real investors who Lee's helped hit funding home runs…
Lee – I want to take this opportunity to sincerely thank you and everyone at your company for my tremendous success. Over the past 2 years I was able to generate an income from your training in excess of $200,000.

—Randall Martin
I have brokered 15 deals and have earned over $40k. I have yet another closing on Monday. Getting started as a private money broker was the best thing I have ever done. I would recommend this to anyone looking to add an additional income stream!

—Paul Lyle
I earned an extra $30,000 profit because of the step-by-step training I've received from Lee.

—Lowel Yoder
Lee Arnold promised a lot — and I'm happy to say that they over delivered — great job!

—Luther Williams
No other training course that I have taken has given me such knowledge.

—Ronald Newerls
Overall the training was amazing. You guys are affecting a lot of people's lives in a very optimistic way. Thank you so much!

—Maria Teresa C. Ordas
Want to Give The Capital Syndicate a Go?
I had a feeling you would…
First, please have a look at the official press release to learn even more about this incredible training program and see if Lee's private money brokering method is right for you. (I'm gonna go out on a limb here and say you'll love it!)  
See, with Lee's training, you have everything you need to systematically locate active real estate investors who are in need of funding for their REI transactions across the United States — as you bring in great money for yourself by connecting those REIers with the private funding they need for their real estate operations. Plus, you can use the same funding for your own deals! Twofer!
When you follow the training exactly as Lee explains — you'll be happier than a pig in mud as you watch the income pour in by being a private money broker for real estate transactions just about anywhere in the U.S. 
Sweet, right?
Well, then look into The Capital Syndicate by Lee Arnold. You'll love his funding strategy… just like the good people who sent in their testimonials.
Private money brokering for real estate is in your future.
Later guys,
–JP